Wednesday, July 20, 2011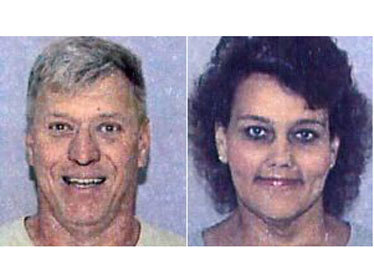 Mary Jo and Blake Hadley were
murdered on Saturday afternoon
, allegedly by their 17 year-old son. Specifically, the son posted an invitation to a party at his house then allegedly bludgeoned his parents with a hammer and hid their bodies in the master bedroom. He then hosted between 40 and 60 people for the party that night as his parent's bodies lay behind closed doors in the house.
There is certainly plenty of awfulness to comment on here. There's the horror of a kid killing his own parents and the brutality of how he did it. There's the unbelievable callousness of hosting a party with your parents lying dead in the same house. How unfeeling can one person be?
My thoughts, however, go to a less-examined aspect of this case. There are between 40 and 60 people out there who found out on Sunday that they had partied Saturday night away at a crime scene, just feet away from the victims' bodies. Think about that. How would you feel?
Interestingly, my first thought was that these kids wouldn't care. I mean, who goes to a party at the house of a kid who kills his parents anyway? I had to stop myself. Most if not all of these guests didn't know what had happened. They were doing something that appears unbelievably heartless, but they didn't know they were doing it.
One of the things that people often struggle with after a traumatic event is guilt. We believe, rightly or wrongly, that we should have done something differently and that our doing something differently would have made a difference. Most often, however, we are basing our ideas of what we should have done on information we only got after the event. That's certainly true in this case.
I doubt there was one person at that party who, if the invitation to the party had read, "Come on over to my house for a party. My parents will be dead in the master bedroom," would have thought that was a good idea. At the same time, I'll bet there are a lot of people freaked out by the thought that they were there and thinking, in hindsight, they should have known.
Meet the Quarterback
Naomi Zikmund-Fisher

is a clinical social worker, former school Principal and a Crisis Consultant for schools and community organizations. You can learn more about her at www.SchoolCrisisConsultant.com
View my complete profile

Contact the Quarterback

Blog Archive